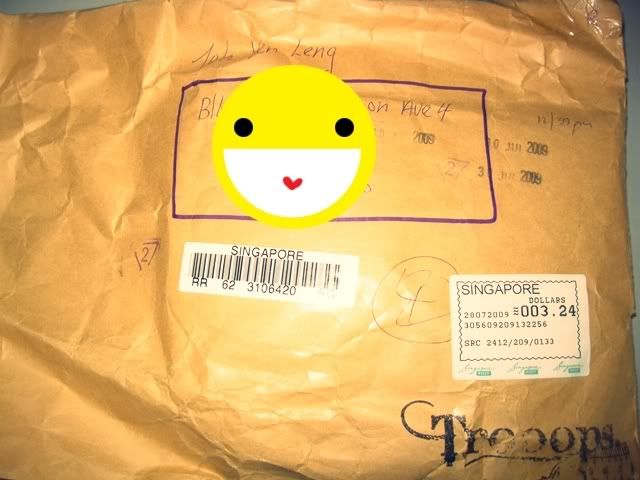 Knock knock! I got a mail! The mail came at a wrong timing, i was making 'big business'. When i heard someone knocking the door. I quickly finish off my 'business' and open the door.
Went down to amk Cathay cinema to watch Jack neo movie, Where Got Ghost?
The movie have 3 different storys, that tell you what we might face in life and the lecture to be learn. Oh ya they speak a lot of hokkien in the movie, which i don't really understand. Haha!
Aston Crispy Fish.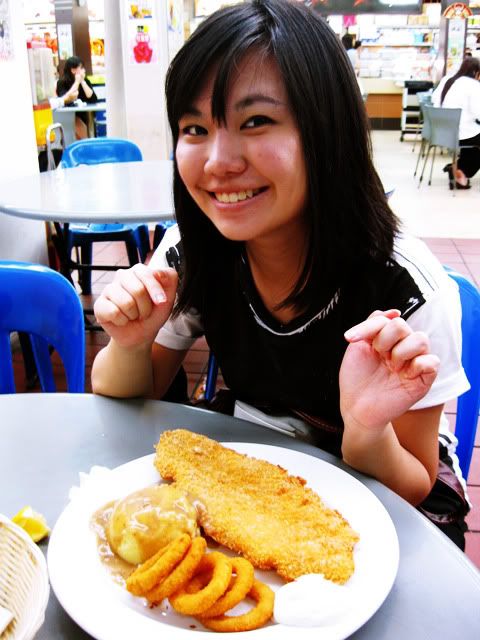 Had my late dinner at AMK Aston. The Crispy fish wasn't as tasty as what i expect. Sigh..
But what i love the most is their onion rings! Taste so marvellous that it get me hooked on to it.
Look at jy, she is too poor to even afford a note book. LOL!