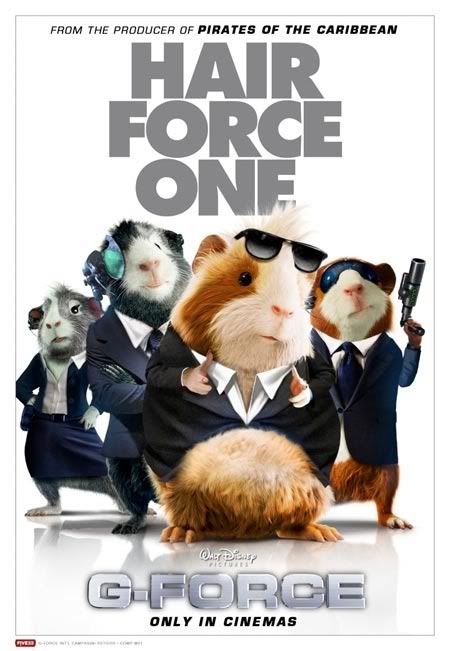 G-Force is finally showing in Cinema! G-Force is a comedy adventure about the latest evolution of a covert government program to train animals to work in espionage. It form by 4
GUINEA PIGS

,
Darwin [ Leader ],
Blaster
[ weapon expert ],
Juarez
[Martial Art Pro] and
Speckles
[ computer and info expert]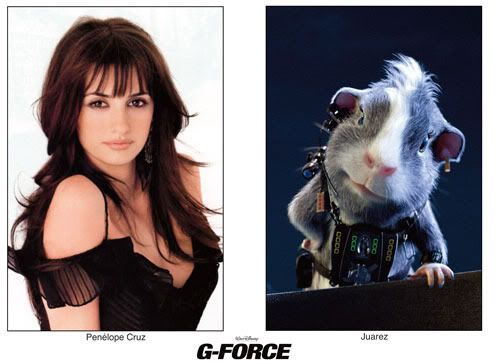 My favourite Character of all is non other than
Agent Juarez
! She is the only female Agent among all them.
And guess what?
Penelope Cruz
did the voice for Juarez! Imagine a Guinea pig that is martial art Pro, intelligent and sexy. How can you not love it? I am sure gonna ask my friend to catch this movie in cinema!
Catch G-Force in cinemas 4th Sep 2009