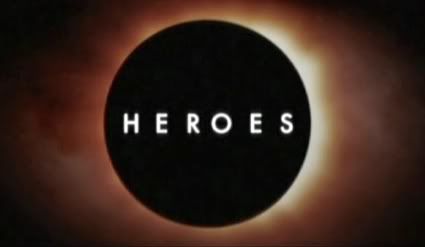 HEROES!!!!
I can't wait to finish watching Heroes season 2!
7 reason why you should watch,
A New Villain More Powerful Than Sylar
Hiro Gets A New Love Interest
"Claire Bear"
Time Travel
New Heroes with New Powers
Cliffhangers Will Be Resolved
Shorter Breaks
It the
2ND week
of school, but I'm still having holiday mood. At least I'm not late today! Last week was a mess! And the first lesson of the day was
super
EXTREMELY
boring
. On my way to next class, saw a group of secondary school students walking around our school.
This group of people simply remind me, I used to be a secondary student. Aww... really miss those time.
Thank god, miss tan wasn't in school today!!!
HOORAY~
2 hours lesson cut short, become 1 hour. Then Siang ying, geok lan & me went for lunch together. Seriously, the guo tiao from niang tou fu really sucks... The ingredient also not fully cooked, it taste so
RAW
!
Market class.
We need to form a marketing group again. I start to worry that i will end up group-less. ;[
只好走一步算一步了。
Ciao~
Sore throat!!!!