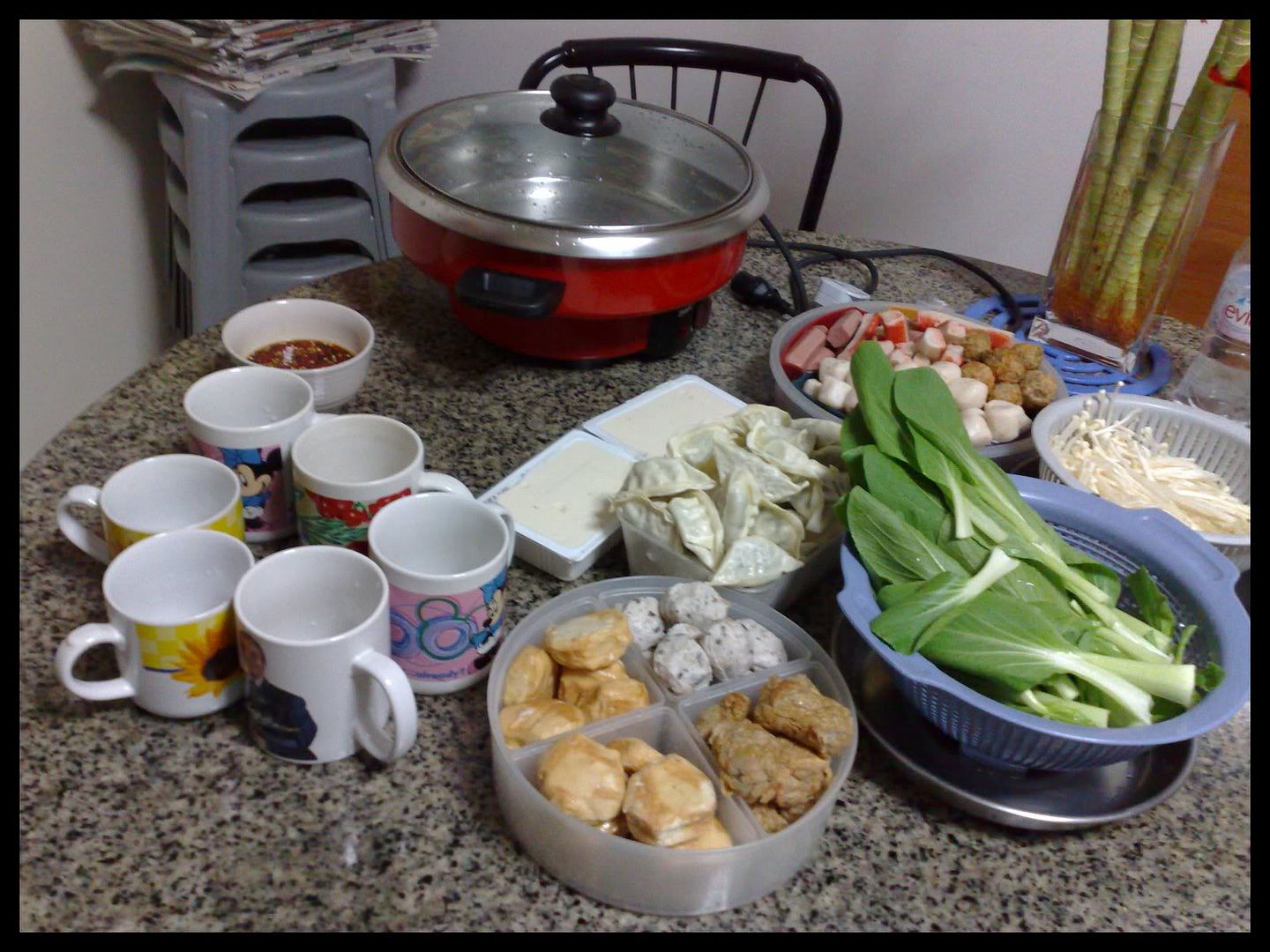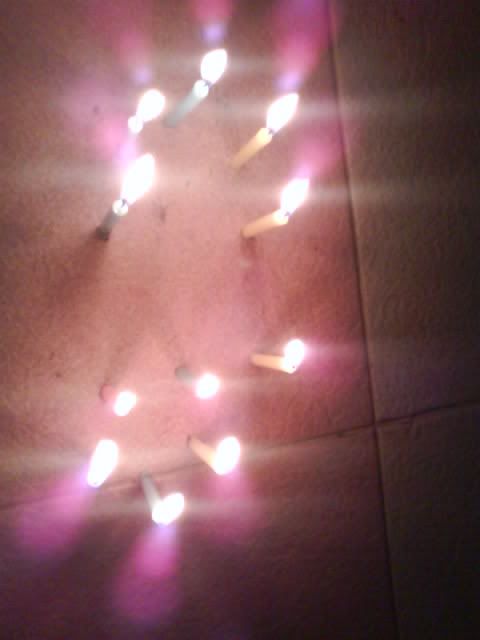 LOL!
WHOO HOO! Steamboat, fondue & whip cream! I LOVE WHIP CREAM!
Today jy, xue li, wan jun & me had a great day. We had big feast~ After meeting up, we all went to Sheng Xiong for steamboat ingredients.
Cheese Tofu
Hot dog
Golden Mushroom [ jin zhen gu]
Veggie
crab sticks
fish ball
meat ball
Wu xiang
Prawn
We also bought fruits,chocolate & whip cream for dessert! XD Then jy & wj suggest to buy champagne. LOL! We happily went to xue li house to prepare the foods. When we were about to start the steamboat, marcus & friend said they not coming. -.- They really sucks! FUCK MAN! How we going to finish all the foods? NB.
I think we have super big appetite. We almost finish all the food!
Time for fun! We headed down to play candles then return back to xue li house for dessert. YUMMY!!! Whip Cream ROCK!!!!
Ciao~