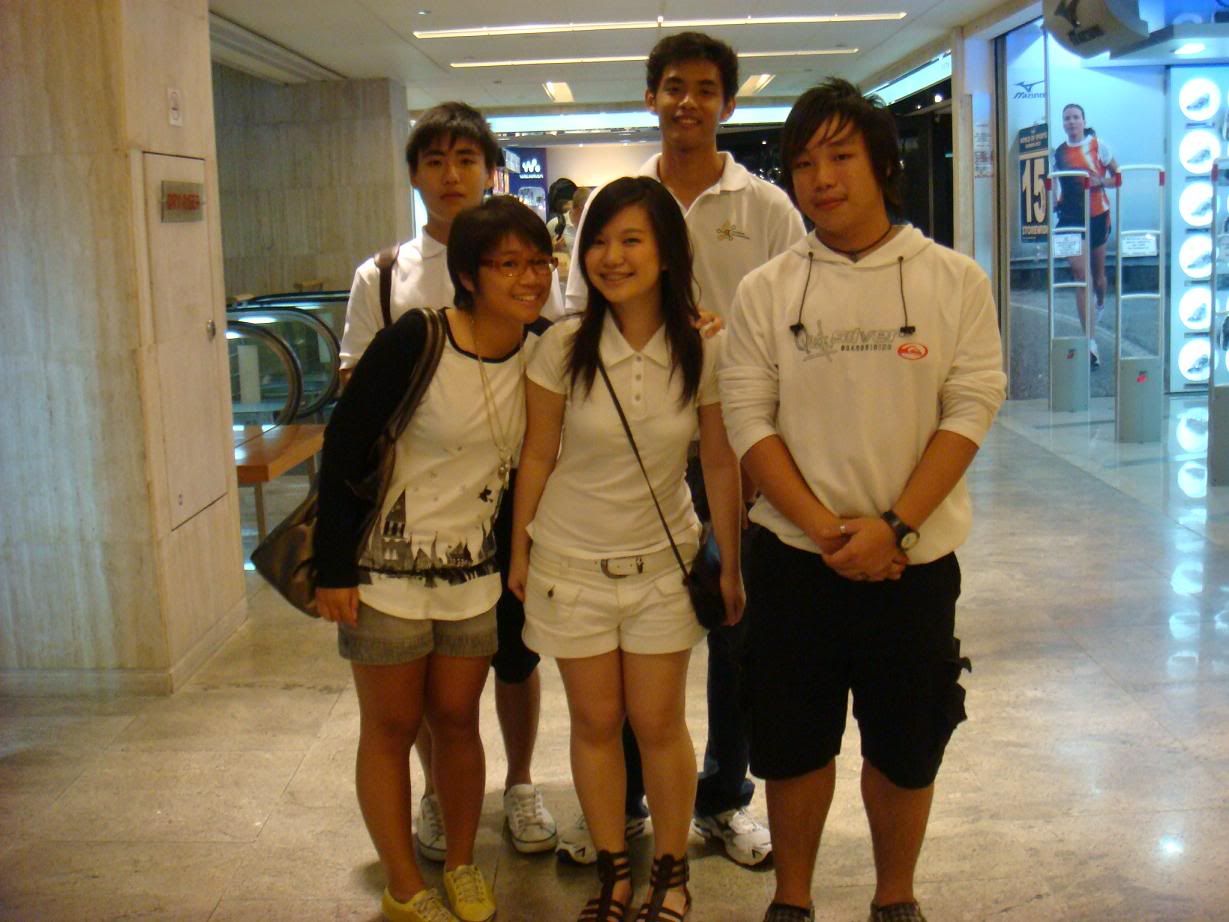 popper!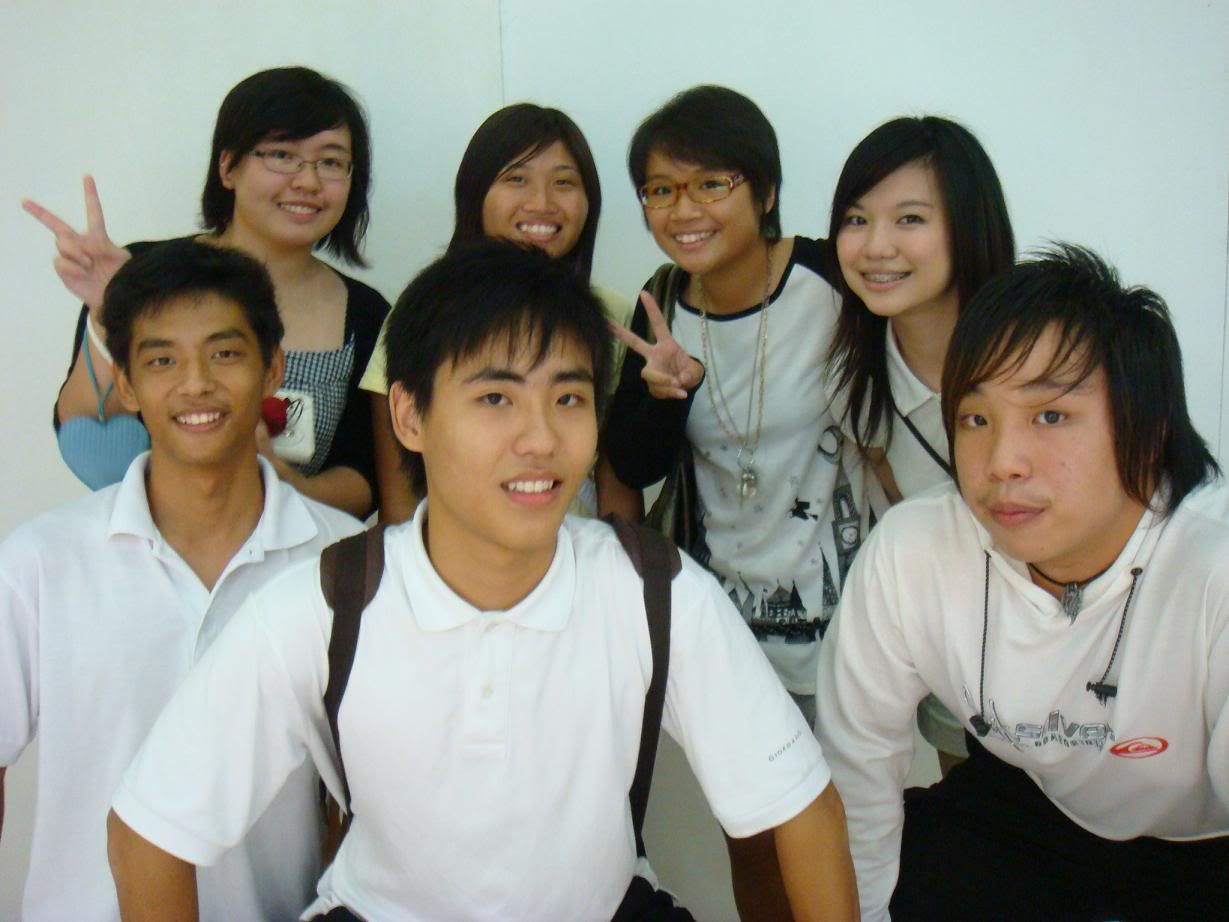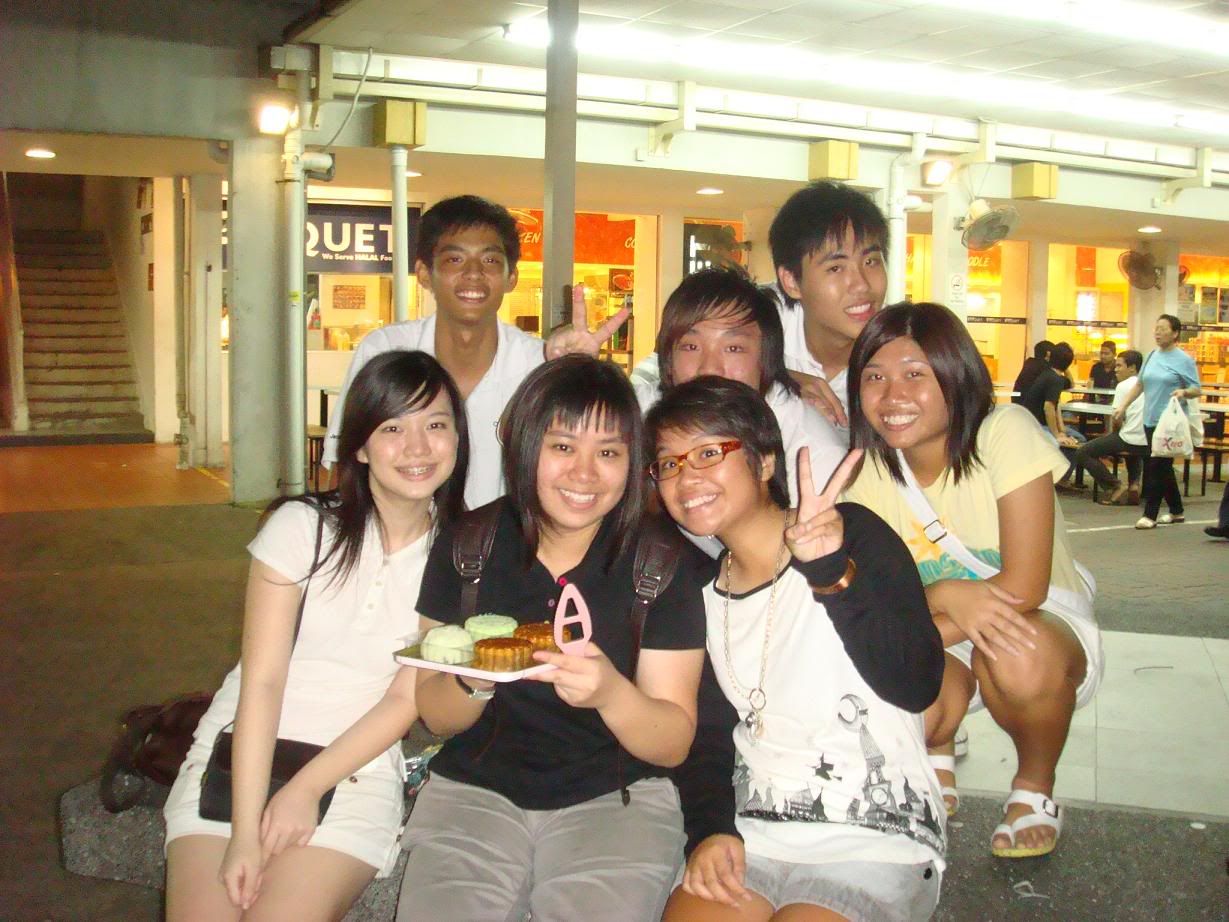 3pm: Meet up with tiff, zhi how & yingen at orchard then headed down Wheelock to get tiff stuff. After that, we headed down to Yoshinoya for lunch then meet up with Jackson & Xiao Jun.
4pm: Started walking around to hunt for Jocelyn present. We plan to get bikini for her but we couldn't find any design that suit Jocelyn. So we went down Far East to see what we can get. In the end, we went into the shop, SITCH. Saw this very cool DAYS t shirt! It comes with 7 different color & every color represent different days. It like dam cool!!! So we bought it! HAHA!!!
6pm: We settle down at subway & started to write our thoughts on the birthday cards. Then tiff came up with the suggestion of making a video of all of us wishing Jocelyn happy birthday. Tiff & I decided to act out a show which Jocelyn will NEVER forget, "possession of Jocelyn sister."XD
8pm: Reached AMK. While waiting for Jocelyn, we all went to arcade & play! LOL! It was dam fun; we even tried the Para Para machine, which makes us look stupid! After gaming, we continue with our plan to surprise Jocelyn.
While we were walking to the assigned area, Mei Hong suddenly say Jocelyn was behind us. Then all of us run to a corner & hide. It was dam hilarious, can you image I'm holding a plate of moon cake running on the street? XD
Anyway the birthday surprise was successful!
Happy Early Birthday Jocelyn~
Ciao~